Commonly Asked Questions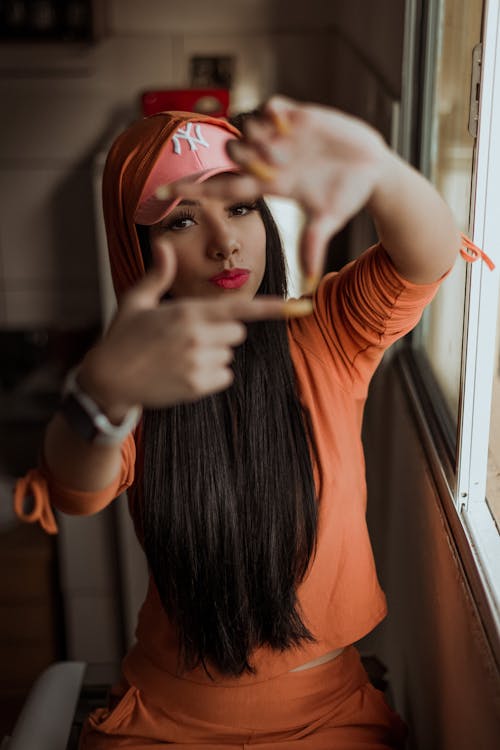 Hey there! Got a question? Email us at info@tucheircosmetics.com, or check out our answers to frequently asked questions below.
About The Brand
Q: How is Tuchéir Cosmetics pronounced?
Tuchéir Cosmetics pronounced, tou·ché /to͞oˈSHā/
Q: When is the next product launching?
Sign up to receive emails or follow us on social media to stay in the know!
Q: Can Tuchéir Cosmetics re-post my pics on its social pages?
YES! YES YES! As part of our community, our 

Chérie (which 

means lovely or darling in French) are welcome to represent our Brand. This brand was created for you, the active women who wants to look her best while at the Gym, on Business Travel and at Play. Please message us to discuss our Terms and Conditions, and please tag us on Instagram, Facebook and Pinterest,  we'd love to see you wearing our products.
Shipping
Q: What is the cost of shipping?
Different Terms and Conditions apply but typically our products ship in 3-6 days unless Priority Shipping is requested.
Q: Where does Tuchéir Cosmetics ship?
We're currently shipping to the US only, but if you're overseas stay tuned! We'll be launching international shipping soon.
Q: What if I have issues with tracking, need to edit my shipping address, or anything else?
When your order is ready to be shipped, you will receive a shipment confirmation e-mail. The majority of our orders are shipped within 3-6 business days after the order has been placed. The e-mail will contain shipment details, your tracking number, and a link to the selected carrier site. For anything else, please contact info@tucheir.com and we'd be happy to help.
Product
Q: How can I learn more about
Tuchéir 
Cosmetics products?
We welcome you to follow us on social media, sign-up for our weekly Newsletter or email us.  
Q: Does
Tuchéir 
Cosmetics work on sensitive or oily skin?
Yes, that's what makes this line such a staple for our customers. We want our customers to have the confidence they deserve as they workout and go about their hectic lives. Our products are vegan, non-toxic, and parben free. You can find a full list of ingredients on our packaging.
Q: How long will it take the Product to expire?
Our products hold a shelf life of at least 2 years! So please make them a staple in your gym, cosmetics bag and part of your travel beauty routine.  
Q: I'm not sure which lip shade will look best on me; can you make a recommendation? 
Our Founder is a makeup artist and athlete; she and our staff love hearing from you to assist with your product selections and recommendations. Feel free to email us at info@tucheircosmetics.com with a photo to review.
Returns & Exchanges
Q: Can I return or exchange my purchase?
Email us at info@tucheircosmetics.com and we'd be happy to help you through a return or exchange. Your return must be processed within 5 days after your order was received for a full refund. Refunds sent in without prior contact will not be honored and return shipping is at your cost.
Q: Can I return some of the items in a collection?
Items purchased in a collection may be returned for partial credit. Customers who wish to return part of a collection will be charged the full price for the products they keep.
Q: How long does it take to process a return?
Credit card refunds usually take 10-15 business days to appear on your statement.
Orders
Q: How can I check the status of my order?
We send a confirmation email when the order is placed and another email when the order ships.
Q: Can I update my order once it's placed?
Timing is key as we try to process orders quickly, but sometimes we can make quick changes. If you need to cancel or change your order please email us right away at info@tucheircosmetics.com
Q: Can I use more than one promo code per order?
Only one promo code at a time please.
Q: Can I use a promo code more than once?
No, you can not use a promo code more than once.
Beauty Influencer Program
Q: Does Tuchéir Cosmetics offer discounts to makeup artists?
Yes! Our Founder is a makeup artist and  loves sharing our products with her fellow makeup artists. Valid ID must be provided via email. We offer a discount of 20% on beauty influencer orders.
Q: So how do I get the discount?
Once accepted into our Beauty Influencer Program we will apply the discounts to your account. Please email us at info@tucheircosmetics.com and include the following:
Copy of your photo ID
At least 1 credential ( i.e. your name listed in the credits in an editorial)
Link to website/social media channels
 Follow us on Instagram, Facebook and our new Twitter Page